"El Niu" is a charming farmhouse for two set in the middle of a protected natural landscape of incomparable beauty. It is an area surrounded by forests that can be discovered on foot or by bicycle. The farmhouse is easy to reach by car, located off a tarred road only 15 minutes from Berga.
It used to be a hay loft and it´s original walls have been conserved and painted in natural tones to give it a romantic feel. On the ground floor there is a large open living room-kitchen and bathroom. The bedroom is on a mezzanine level that is accessed via wooden stairs and has a sky light in the roof. Outside the house is a large porch where you can have breakfast and enjoy the relaxed, rural atmosphere.
Amenties: an outdoor swimming pool, an indoor heated swimming pool (28º),sauna, fitness room and a games room with a billiards table, table football and table tennis.
(The ameneties are shared facilities for all our guests)
· Pet Friendly
· Free Wifi
Cobert de Cal Llengot numero: PCC 00032318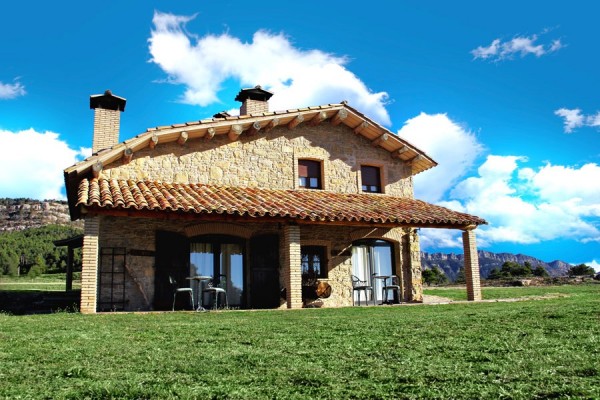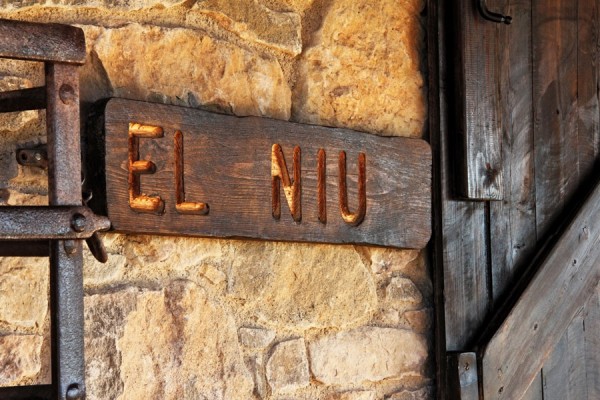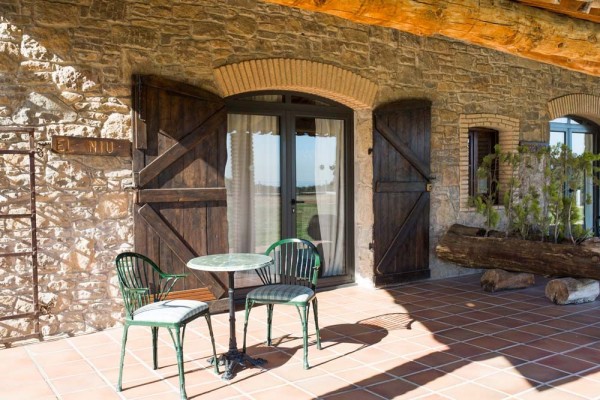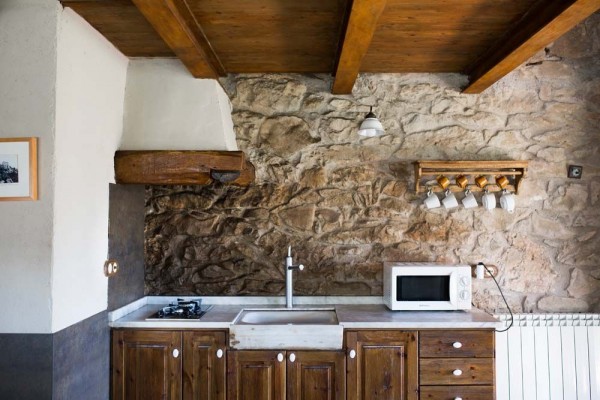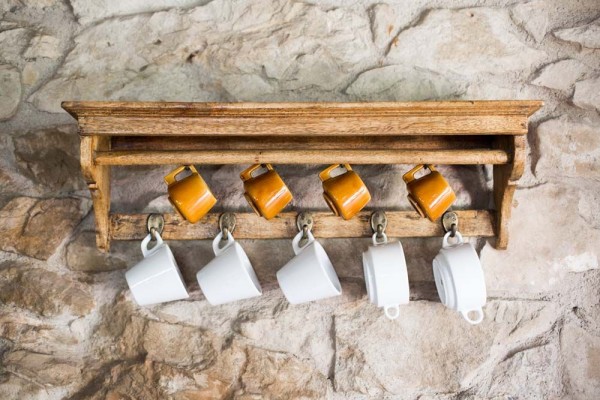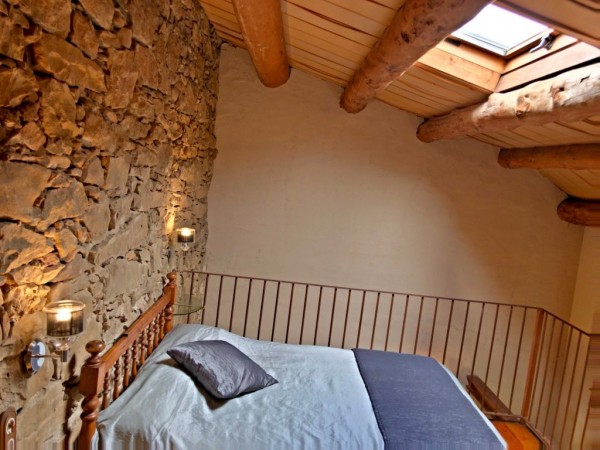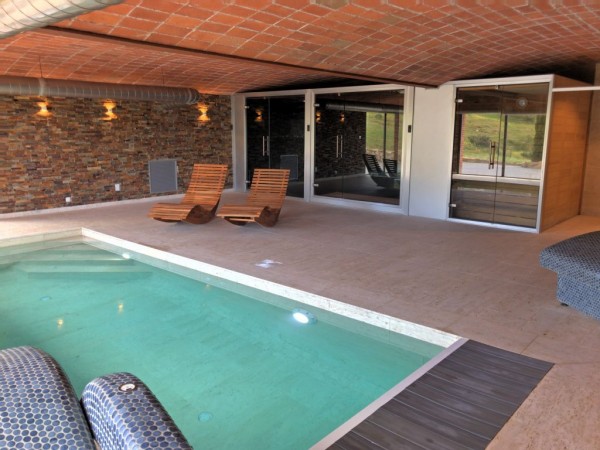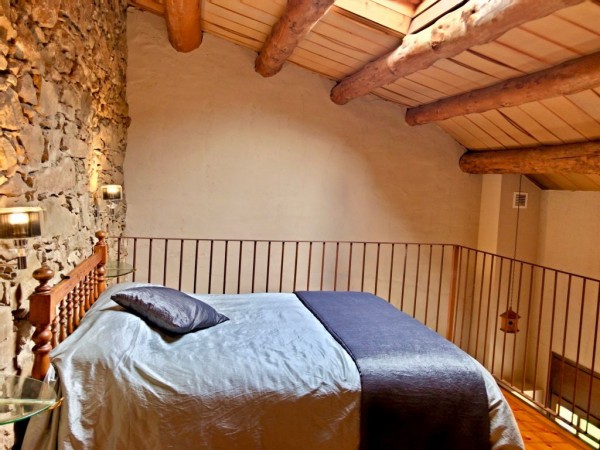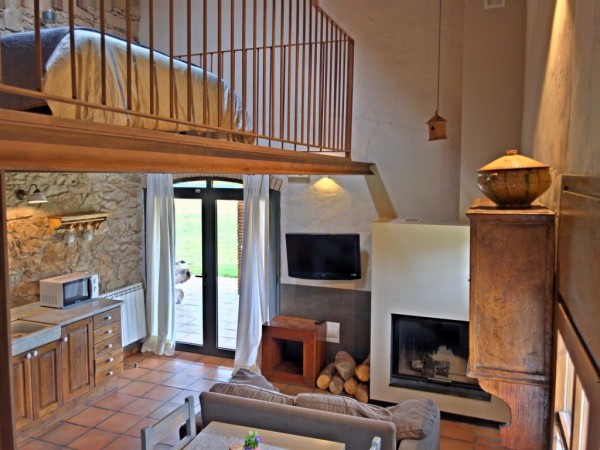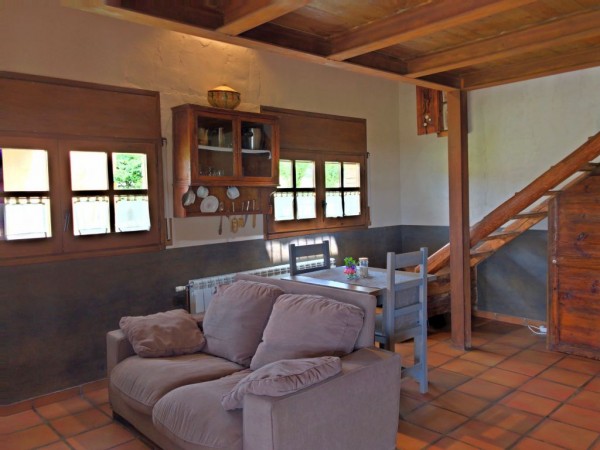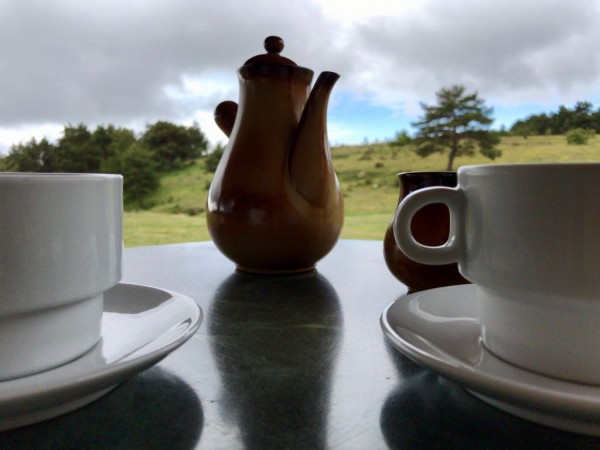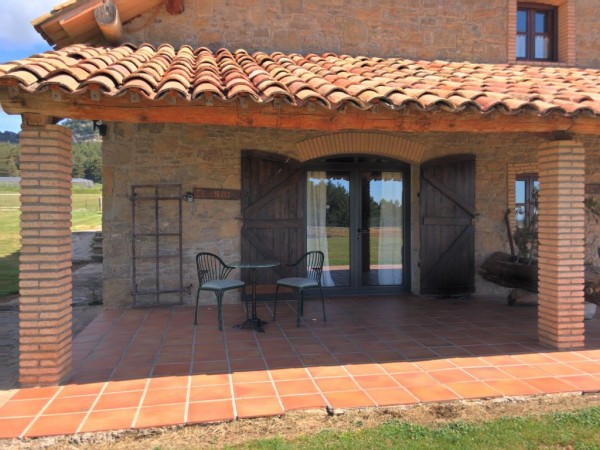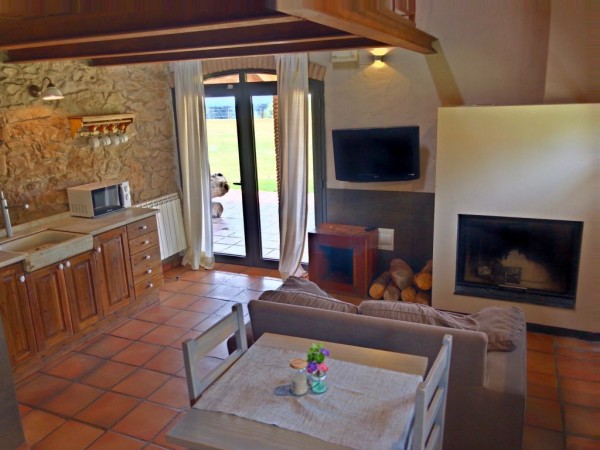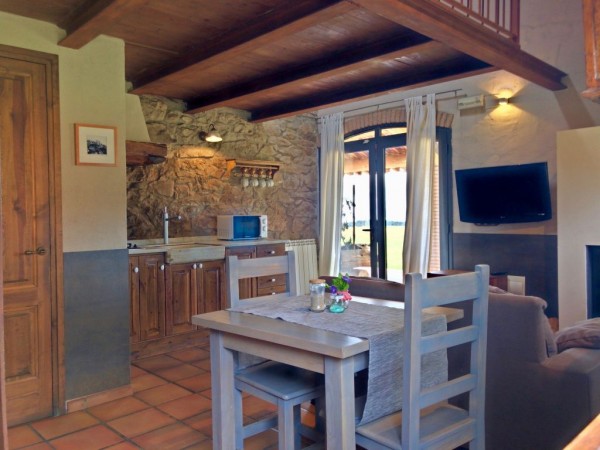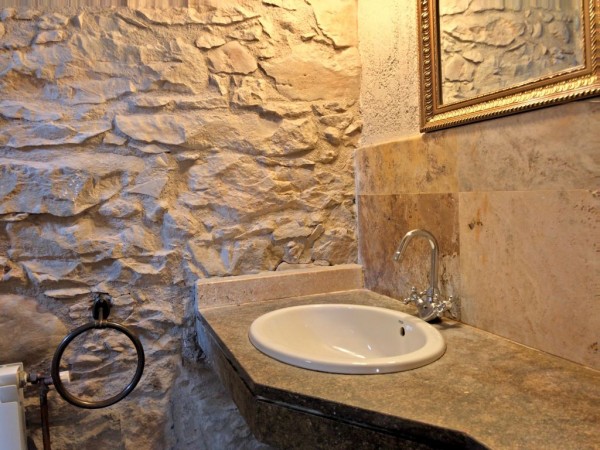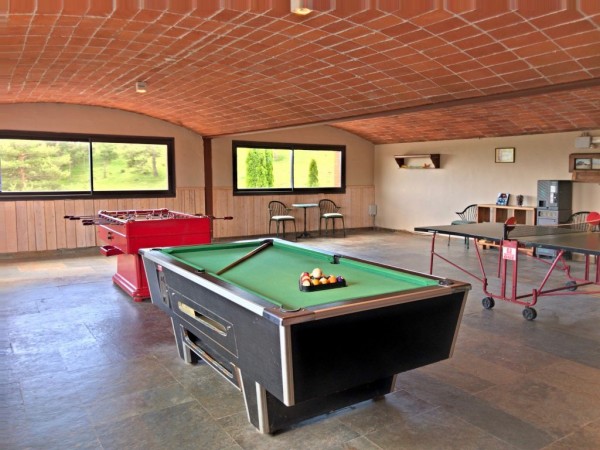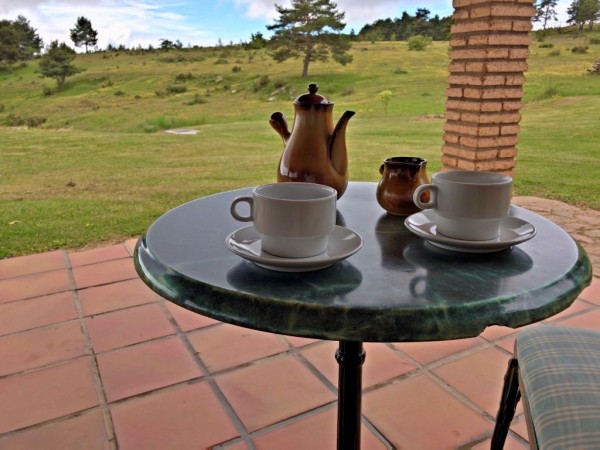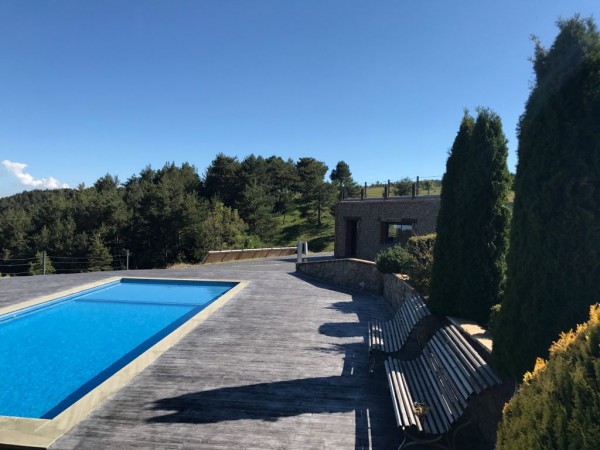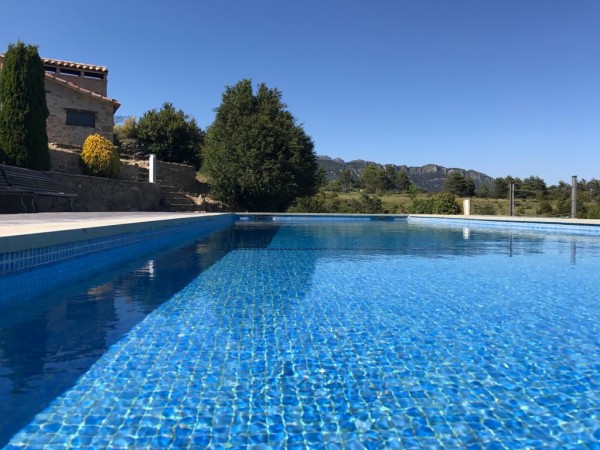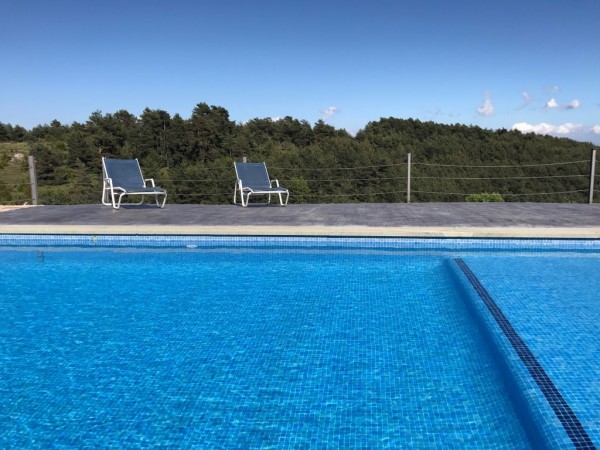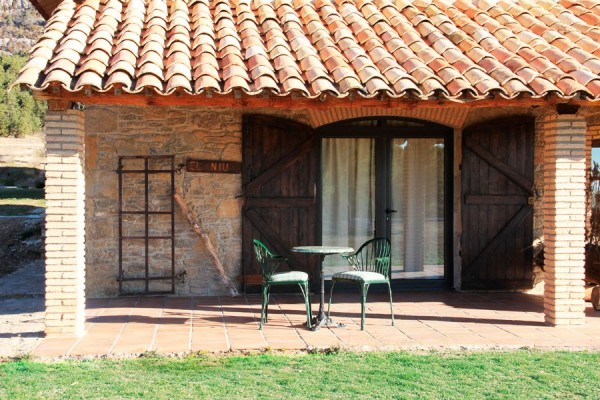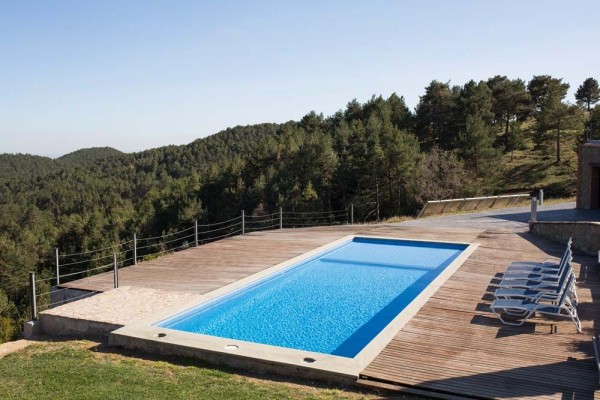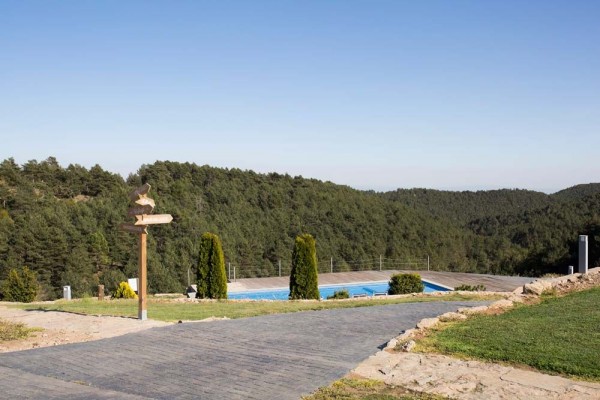 How to arrive
How to get to Cal Llangot
Drive along the C-16 road ('Llobregat axle') on the route leading to the Cadí túnel Leave the C-16 road on the first way out leading to Berga, on your right. You will see a wooden house by the road. That is the Information and Tourist office. After driving 300 m. You will find a roundabout. On the right you would go to Berga. You must drive straight ahead, in the direction of the Industrial State (La Valldan). After driving for 1 Km you will find another roundabout and you will have to continue driving straight ahead and drive into the Industrial State. Drive uphill, to the top, in the direction of the mountain. Once there, you will have to turn left, drive straight ahead for a few metres, take the narrow road that after 500 m leads you to the road which goes from Berga to St. Llorenç de Morunys, the BV-4241 road. Take this road by turning left in the direction of St. Llorenç. At this point, the road is Km 5 and you will leave it in Km 11, just before entering a tunnel where you will see the sign leading to Capolat on your left. After driving 4 Km you will see the sign "Capolat". On your right, at the top, you will see a church. On your left, you will find "Cal Llangot". You have finally arrived! There is no possible mistake since the name of the estate is shown next to the identifying logo of Masies Santmarcó hung between two wooden sticks. To enter the estate, cross between the two stone pillars 1,5 m high, on your left, next to the road.
Have a safe journey.
How to get to Berga.
Berga is situated by the C-16 road road (the 'Llobregat axle') between Manresa and the Cadí Tunnel.
Coordinates GPS:
42º4'34.89
1º45'6.10"E